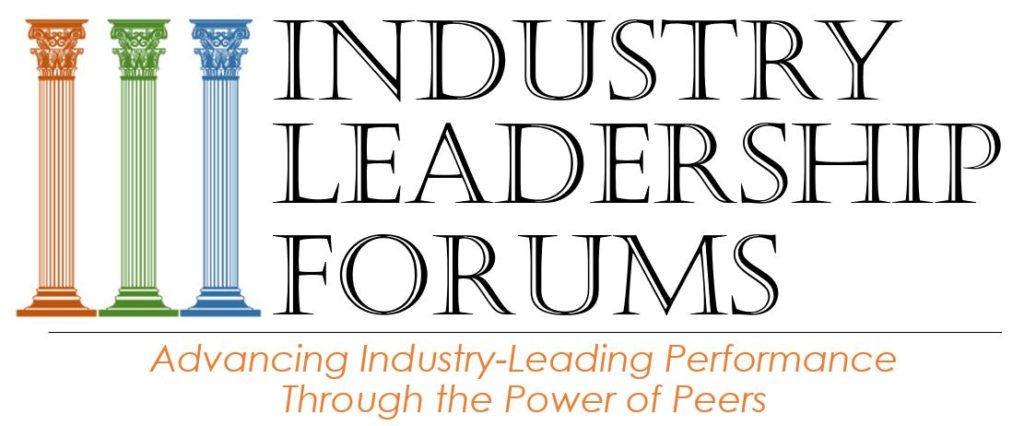 ---
Real Business Intelligence
The Industry Leadership Forums are brought to you by Stathis Partners, LLC. and are a new generation of meetings for executives of bank and credit union investment services programs who strive to be leaders in the industry.
We strive to create an environment where you and your colleagues gain valuable business intelligence via peer group knowledge exchange and aggregated research. The meetings are moderated with the intent to tap into valuable participant experiences which become the basis for dynamic discussions. Our hope is that this knowledge exchange provides ideas that increase the competitiveness and success of you and your organization.
We also strive to provide a valuable networking experience where participants and sponsors meet like-minded executives that become beneficial industry connections.
In short, our desire is to be an industry catalyst in order to help you with your business development goals, and our channel become more competitive in the broader industry.
---
A primary objective of the Industry Leadership Forums is to increase the competitiveness of our channel, and create an ongoing program for executives who strive to be leaders in our industry.
---
2017 Dates
Thanks to our sponsors there is no cost for executives from banks and credit unions to participate in these forums. In addition, travel expenses will be reimbursed up to $600.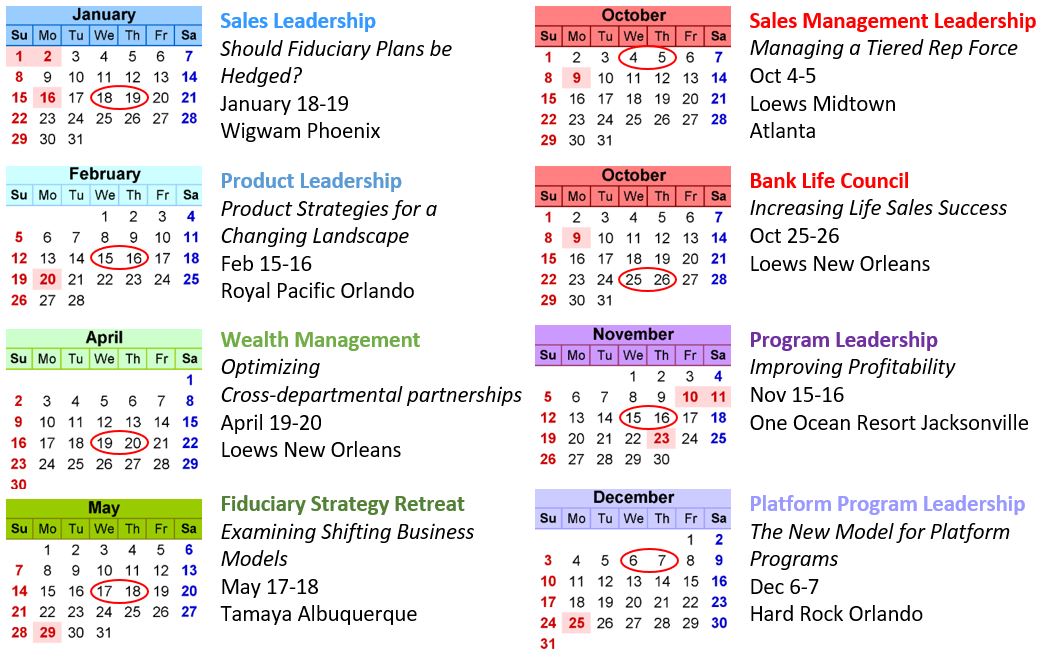 Industry Leadership Forum attendance is by invitation only. If you don't receive an invitation to the meeting you are interested in three months prior to the event, please contact us to request an invitation.
---
Click here for additional details
Click here if you are interested in becoming a sponsoring partner.
Click here for our 2016 forum archive